---

BP-4-5-W
Plant Disease Control
Purdue University
Cooperative Extension Service
West Lafayette, IN 47907
---
---
Strawberry Gray Mold


---
---
Paul C. Pecknold, Extension Plant Pathologist





---
Of several fruit rots of strawberry in Indiana, only one is of major importance -- namely gray mold. This disease is most prevalent in years when cool, wet weather occurs during picking time, or when heavy rains occur just before or during harvest.
Symptoms
Gray mold generally starts on the part of the berry that is in contact with the soil or on berries that touch other decayed fruits or dead leaves. It is first noticeable as a light brown, rather soft spot. In cool, moist weather, the rot soon involves the entire fruit, which then starts to dry out and becomes firm and tough and uniformly black in color. At this stage, infected fruits will be covered with a grey powder or dusty-appearing fungus growth--the well-known gray mold. In some seasons, strawberry blossoms may become blighted by this disease, and petioles and flower stalks may be affected, resulting in serious injury to the plant.
Cause
Gray mold is caused by the fungus Botrytis cinerea which occurs in every strawberry patch. The Botrytis fungus survives on dead plant material and is spread by windblown spores. Since this fungus can live on almost any decomposing plant material, it is common to all production areas. Temperatures of 70 to 80 F and ample moisture favor the disease. Frequent irrigation and/or rain promote disease development.
Lush plant growth and cultivars that have dense foliage that shade blossoms and fruit are most susceptible to attack.
Control
Space plants properly so that air can move freely between them. Promote good air drainage by controlling weeds and keeping beds thinned by renovation. This allows rapid drying, which reduces the probability of infection. Avoid spring applications of excessive high nitrogen fertilizer since this may produce excessive, thick foliage which will prevent rapid drying of berries. Mulching, when practical, will also help reduce the damage from fruit rot. Cultivate as little as possible from bloom until after harvest.
Regular applications of fungicides will also help control fruit rots. Spraying should begin when first blossoms start to open and be continued every 7 to 10 days until harvest, depending upon weather. If required, sprays may be applied during harvest; however, be sure to check label directions for the number of days required between final spray and harvest. Captan is the fungicide of choice for control of gray mold. Be sure to follow ALL label instructions when using pesticides.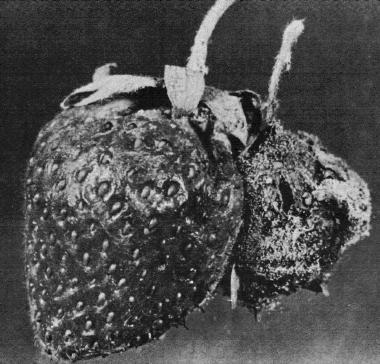 Figure 1. Fruit rot caused by gray mold.
---
REVISED 5/01
It is the policy of the Purdue University Cooperative Extension Service, David C. Petritz, Director, that all persons shall have equal opportunity and access to its programs and facilities without regard to race, color, sex, religion, national origin, age, marital status, parental status, sexual orientation, or disability.
Purdue University is an Affirmative Action employer.
This material may be available in alternative formats.
1-888-EXT-INFO
http://www. extension.purdue.edu/extmedia